Dear Friends,
spcaLA is a community organization. Your support, not a government agency or a "parent" group, is what has allowed us to serve since 1877. It is with the health and safety of our community in mind that I announce the following.
Effective immediately, all spcaLA pet adoption centers and business are closed to the public. Staff who are directly related to the physical care and well-being of the animals will continue their work in-shelter.
This temporary closure is in effect until March 31st, 2020. We're monitoring the situation closely and will reassess at that time. Please read spcaLA's full press release regarding the closure at spcaLA.com/covid19.
This temporary closure disrupts adoptions, but all of our animals are safe and cared for - we must do our part to protect our staff, volunteers, and the community.
Looking for ways to help? Here are a few:
At this time, we are not offering foster or adoption by appointment to the public, but that may change. Visit us at spcaLA.com/covid19 for updates.
If you're looking for a little levity, follow spcaLA on social media. We'll offer you a mix of cute animal pictures, ideas for activities to do with kids (and pets) indoors, as well as important information. We are spcaLA across all social media.
Take care of yourself, and each other.
Thank you,

Madeline Bernstein
President, spcaLA
Stay in step with animal welfare issues, read my blog or order my book.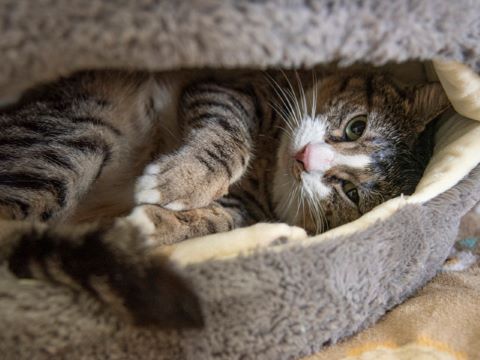 ---
DEDICATED TO THE PREVENTION OF CRUELTY TO ANIMALS SINCE 1877

ABOUT US | DONATE



© spcaLA. All rights reserved. spcaLA is a 501(c)(3) nonprofit.
Donations are tax-deductible to the fullest extent permitted by law.
Tax ID 95-1738153. Unsubscribe